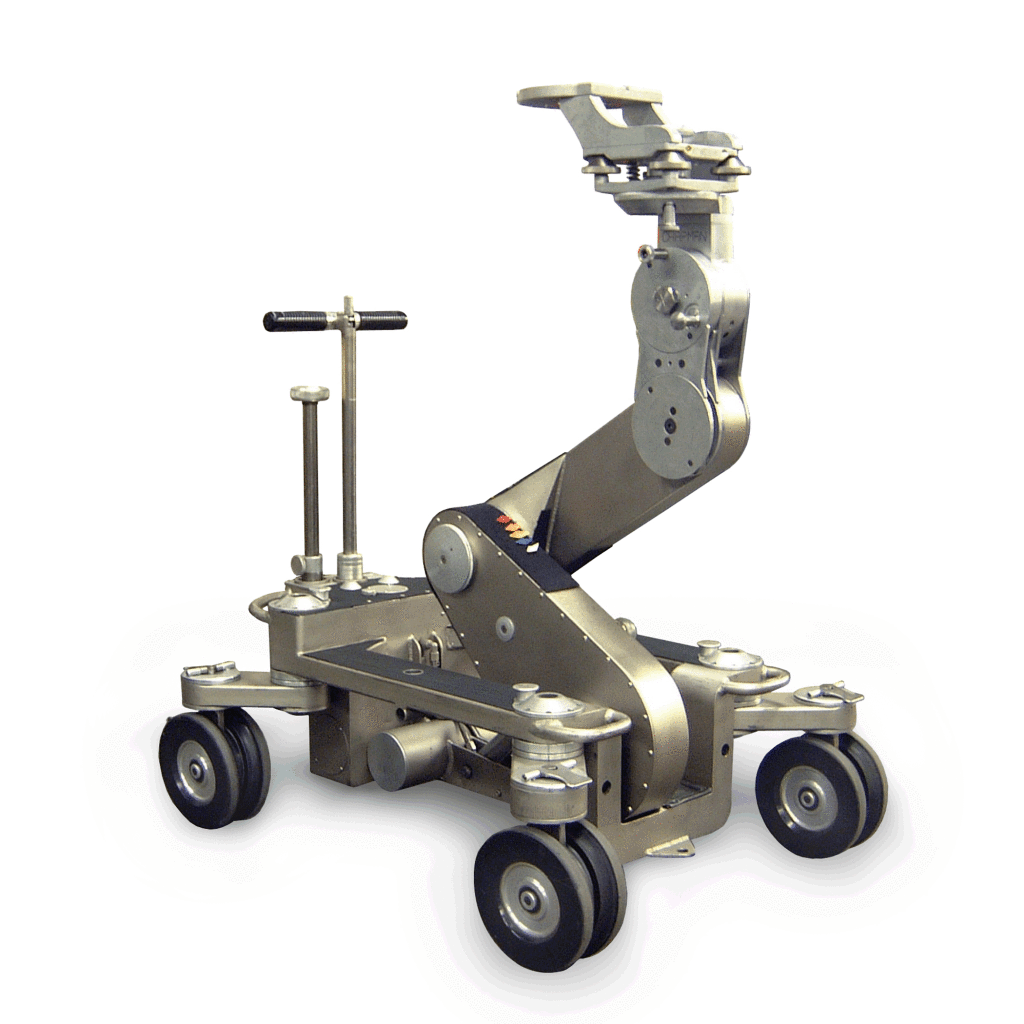 Chapman Super PeeWee III+ Camera Dolly
POA - You will need to contact one of our offices for a quote!
The Super Pee Wee III+ camera dolly is the perfect location dolly that allows the camera to be raised and lowered via a hydraulic arm. It offers a small footprint so it can be maneuvered into tight spaces, and built-in track wheels for both straight and curved track. These dollies also incorporate the "Chapman Universal Stop Valve" which both feathers the stop of the arm, as well as preset start and stop arm height. The peewee III+ dolly also incorporates Chapman's new "Universal" head design, which offers the most versatility in camera placement. Whether it's a super high, or super low lens height, camera height adjustments are extremely fast.
The Peewee III is the most versatile of Chapman's range and small enough to fit through most doorways and light enough to be carried, it is also strong enough to support almost any camera rig or small jib arm. Optional accessories include soft compound wheels for indoor use, or outdoor wheels for concrete. The Peewee uses MOY Steel track which MUST be ordered separately if required.
This peewee dolly a heavy and relatively complex piece of kit so an experienced grip to operate the dolly would be an essential member of your crew.